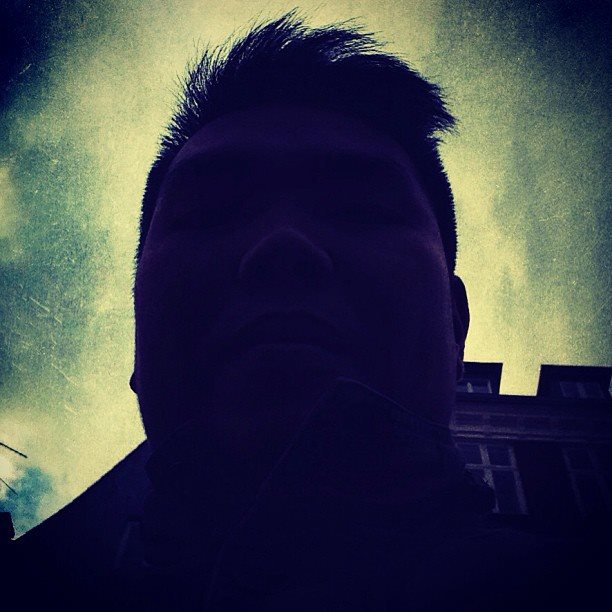 Erickson Enriquez, currently residing in Copenhagen, Denmark, is a Graphic Designer / Illustrator born and raised from Manila, Philippines.
Erickson took graphic design courses at the School of Visual Arts New York, USA where he explored colors, and dove into different kinds of pigments. Here, he was trained to see the faculty of perception, which is, mentation, feeling and sensation. He obtained his Bachelor's degree in Computer Science Major in Information Technology with specialization in Systems Software Engineering from Asia Pacific College, Philippines.
In 2006, he joined a group exhibition together with other graphic design studios, entitled: "Versus: Music Design Collide." He used to work for Silverlens Photography as a graphic designer and as a webmaster, responsible for interacting with photographers and conceptualizing their exhibitions.
He joined HSBC-Global Publishing Services (GPS) in 2007 as a graphic designer and has worked on both print and interactive projects. Using his pen tablet, he generates and illustrates storyboards that later become an interactive or a print invite.
In 2008, he participated in Manila's first ever Graphic Design event called "Manila Design Week." He was involved in one of the major exhibitions of the event entitled 'Creative Collaboration', where five different fields in the world of design come together to create a single, cohesive effort. Grouped into 8 teams, all of them have explored the theme Beautiful Functional, the two basic tenets of graphic design.
In the same year, he also transferred to Wolfpac Mobile Inc., where the company's thrust is to provide Digital Solutions through the web and mobile. Armed with experience of both the corporate and the freelance world, he generates concepts that later becomes a brand and trancends it into a website or any collateral that it's involved in.
Known for his modern contemporary design and illustrations, he has participated in a number of design exhibitions, collaborating with the best of the best in the creative industry.
When he's not working, he feasts on a myriad of typefaces, posters and photographs. As he closes his eyes, he illustrates his dream and turns the page to welcome a new day.
CONTACT
ERICKSON@KYLEPROJECTS.COM
+45 21 18 02 19
PRESS / SIGHTINGS:
The Vartisan– Versus' sights and sounds coalesce
Manila Standard Today – Meshed up musings on music and more
Manila Standard Today – Graphic Republic
Pixel Bureau – Interview with Erickson Enriquez
Young Asian Graphic Designers, published by DAAB
Spot.PH – Manila Design Week
StyleManila – Manila Design Week
Adobo Magazine – Manila Design Week
Plus63 – Erickson Enriquez
The International Illustrated – Other names for the devil
Pichicon Graphics Japan – Featured artist
All Mightys : Made in berlin – Featured Artist
Cut and Paste – MDW Manila, Philippines
SPREADS LOVE TO:
GOD the creator, my love-my fuel-my wife RACHELL, my wonderful sons Raffy and Liam, INKSURGE.COM, DREW EUROPEO, STUDIO ROXAS,EVERYWHEREWESHOOT, TEAMMANILA, ELECTROLYCHEE,GUADAKOMEDA, PLANET UMEBOSHI, COLLISION THEORY,SUPERSTEADY, DOOFUSDRAWS, spacelab27+20, GRAFIKAS,SILVERLENS PHOTOGRAPHY, UPDHARMADOWN, TERNO RECORDINGS, and finally PLANET EARTH.
Hosting is powered by:
QUAZARDESIGNS.